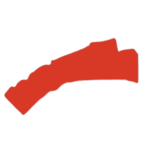 1,376,482+
Healthy meals/snacks this year
Community Partnership
Bayham Community
Initiatives – Eat2Learn Elgin
To ensure your donation stays within our community, donations to OSNP Elgin can be made through Bayham Community Initiatives.
If you would like to donate, please make cheque payable to Eat2Learn Elgin
204 First Ave, PO Box 22009,
RPO Elmwood Square
St Thomas, ON N5R 6A1
Special Project Highlights
A+ Fundraiser
Once again, we are offering our A+ Fundraiser to schools. Working with local producers, participating schools will sell fresh produce, apples and fresh-baked apple crisp and earn 50% of all sales for their SNP – this is our local version of the provincial Fresh From the Farm fundraiser.
Our Donors & Community Supporters
Thank you to our Donors and Community Supporters, who allow us to offer comprehensive and vibrant Student Nutrition Programs to schools across Elgin County!
Would You Like To Volunteer?
This form will be submitted to:
Charlotte McDonald
Community Development Coordinator
OSNP Elgin
204 First Avenue, P.O. Box 22009
St. Thomas ON N5R 6A1
Phone: 519-207-1040
Email: [email protected]
Facebook: EAT-2-LEARN-OSNP