MENU UPDATE! Please scroll down to the menu section to view our most recent update.
Retooling direct delivery programming to support student nutrition programs across the Southwest region in a time of crisis.
Below, please find a School Food Delivery Information Presentation.
In 2020.21 the Ontario Student Nutrition Program – Southwest Region (OSNP – SW) rolled out a special, new COVID-19 School Food Delivery Program (SFD) as part of our COVID-19 response. We understood that schools would encounter challenges when attempting to purchase safe, affordable prepackaged food and produce items to operate their student nutrition programs (SNP). Schools had a chance to opt-out of receiving OSNP grant funds and instead participate in the OSNP SFD program. Since it was such a great success, OSNP – SW decided to offer the Program again this school year, 2021.22.
Similar to last year, the Program will consist of three phases. They are as follows:
Phase One – September to December 2021 (13 weeks)
Phase Two – January to March 2022 (12 weeks)
Phase Three – April to June 2022 (11 weeks)
*Please note, the above timelines could shift with limited to no notice if Public Health guidelines change.
The Program offers weekly deliveries of 3 days' worth of fresh produce and the opportunity to purchase food credits to order additional supplementary items at competitive pricing. Here's a sample of what the weekly menu could consist of.
MENU OPTION ONE


Low prep, pre-washed produce that will be sent in bulk (ie apples, mini cucumbers, pears)
*bulk produce would be pre-washed. For example: a case of 110 apples would be pre-washed and sent to your school in bulk case (wholesale)**potential for more variety

MENU OPTION TWO


Pre-packaged

*all items would be either in natural packaging (ie clementines) or pre-washed, when the budget allows.
Applesauce
Pears (pre-washed)
Clementines
Applesauce
Clementines
Bananas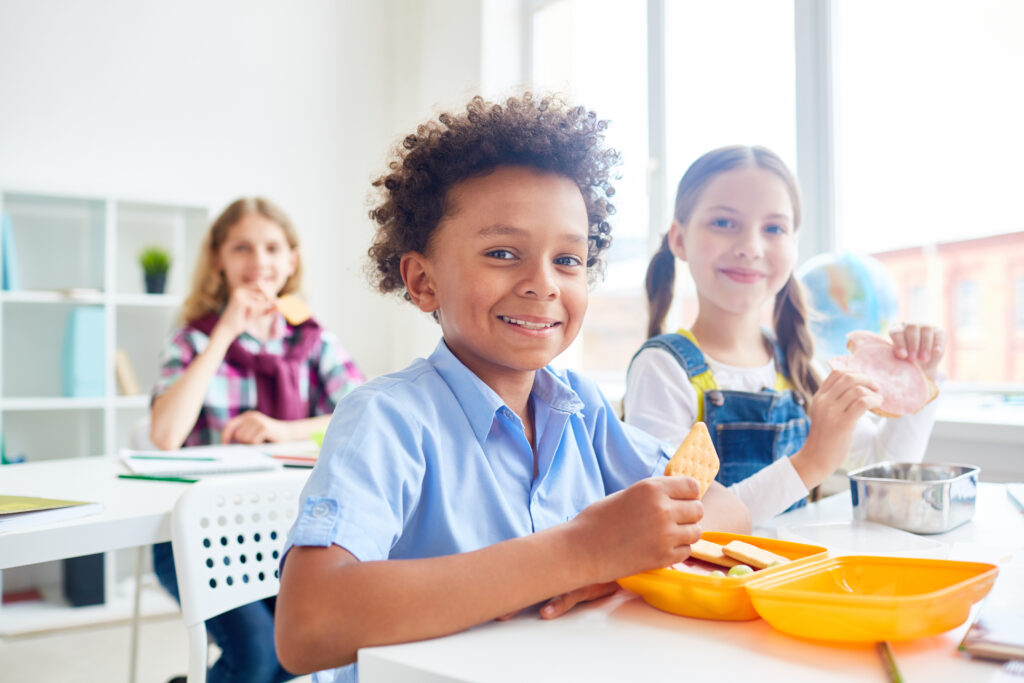 Weekly menus will be updated here.
MENU UPDATE

– NEW as of April 2022
In efforts to decrease the amount of single-use plastic and to decrease the unnecessary wrapping of some produce items, OSNP – SW will be moving in the following direction:
MENU OPTION ONE– schools on menu option one will see no change to the style and variety of produce offerings.
MENU OPTION TWO – any items that are whole (for example: apples, plums, pears, etc) will still be pre-washed but no longer be individually wrapped. Now that restrictions are slowly lifting, we feel that individually wrapping whole fruit is no longer necessary.
In the chart below, you will see a breakdown by community, the number of schools participating in Phase One of the SFD program and the number of students that are being reached each day.
Community

SFD Information

# of SFD Sites

# of Targeted Sites

Average Daily Participation

Chatham-Kent
18
7
3598
Elgin
14
7
4,875
Grey-Bruce
30
17
7377
Huron-Perth
36
9
6625
London-Middlesex
47
36
9925
Oxford
22
7
7772
Sarnia-Lambton
22
9
5131
Windsor-Essex
58
47
18201
Totals
247
139
63504
To see a map of student nutrition programs that are participating in Phase One of the SFD program, please click here.
Information and Resources
Is your student nutrition program participating in phase one of the SFD program? Here's some helpful information for you.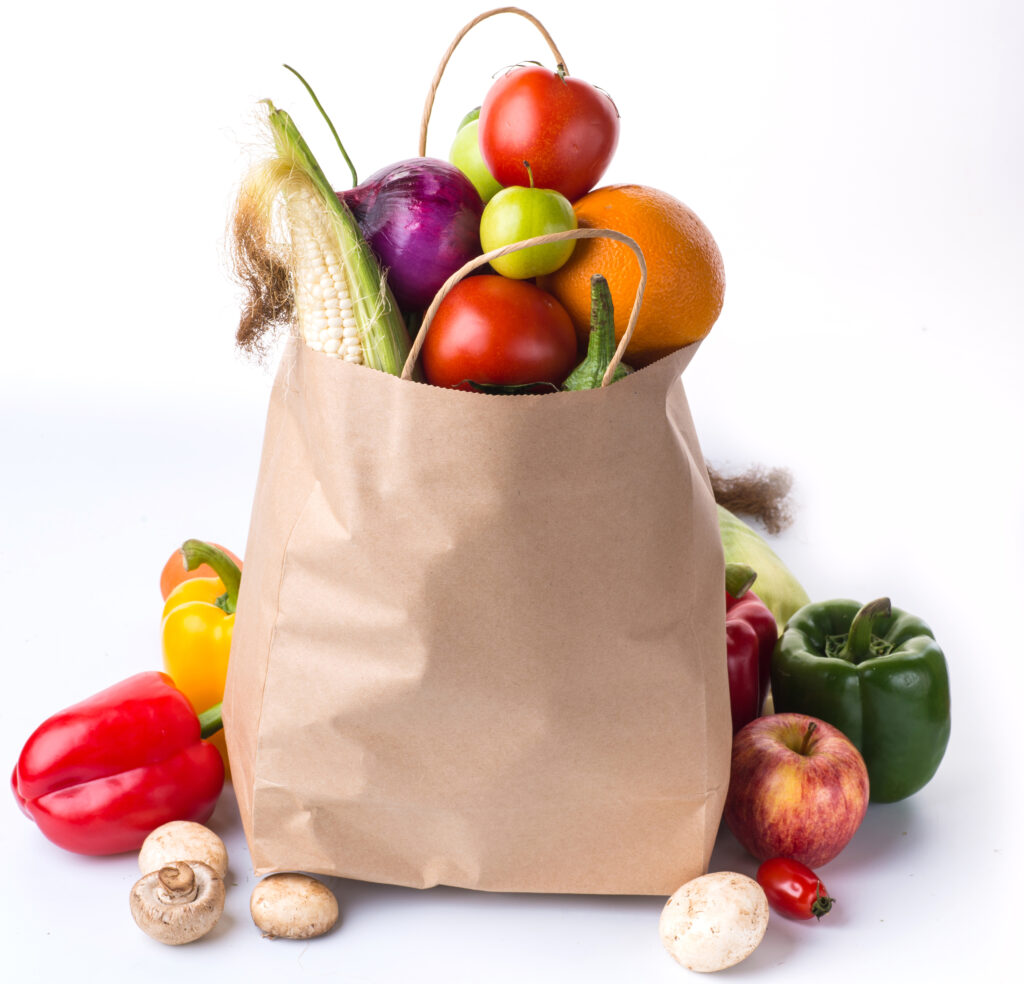 Delivery Day – click here to learn what day of the week you should expect delivery.
Online Orders – If you're placing an order on either one of the distributor's online ordering systems there is a minimum order starting in September which is $75.
Online order deadlines are as follows:
Evans Wholesale – Order deadline is Tuesday at 12:00 pm (noon)
Produce Express – Order deadline is Wednesday evening 11:59 pm
Frequently Asked Questions (FAQ) – Questions? Try our detailed FAQ document. It is your first stop to see if your questions can be answered. Still have questions? Please contact your local Development Coordinator and they will be happy to direct your question(s) appropriately. If your answer isn't on the FAQ document, please send us an email so we can understand what we missed. You can email at [email protected].
Storage Guide – Looking to extend the shelflife of your produce? Click here to learn how.
If you have other suggestions on how to extend the shelflife of produce, we'd love to hear from you. Please send suggestions to [email protected].
Food Prep and Safety Overview – Here's a generic checklist for food preparation and safety.
*Consult your Board's health and safety representative for specific, local standards and protocols.
Emergency Food Credit Application – The Ontario Student Nutrition Program – Southwest Region (OSNP – SW) has access to a small pot of emergency funds to lend additional support to a select number of participating SFD sites. If you would like to be considered for food credits, we ask you to fill out the form by clicking here.
SFD Giveaways – NEW this year, OSNP – SW will be holding giveaways. Visit the website and keep your eyes peeled for chances to participate and win some great giveaways.
Additional School Food Delivery Information and Resources
• SFD Phase One – School Letter
• There are many benefits to direct delivery programming. To see a simple overview of the differences between the traditional grant program and the School Food Delivery program, please click on the infographic here.