School Food Delivery Program (SFD)


What is SFD?
SFD offers weekly deliveries of 2 different fresh produce items, with the opportunity to purchase additional supplementary items at competitive pricing through our distributors online ordering system.
Items are delivered whole and unwashed
All schools follow the same menu, found here

Substitutes will only be provided for allergies
---

Benefits of Participating
Receive a variety of high quality and fresh vegetables and fruit (locally sourced when possible)
Produce is procured from safe sources and delivered in compliance with food safety regulations
SFD provides a direct avenue for food donations to reach schools easily and safely, if and when these opportunities arise, Student Nutrition Programs participating in SFD will be recipients
---


History of SFD
In 2020.21 the Ontario Student Nutrition Program – Southwest Region (OSNP – SW) rolled out a special, new COVID-19 School Food Delivery Program (SFD) as part of our COVID-19 response. We understood that schools would encounter challenges when attempting to purchase safe, affordable, pre–packaged food and produce items to operate their student nutrition programs (SNP). Schools had the chance to opt-out of receiving OSNP grant funds and instead participate in the OSNP SFD program.
---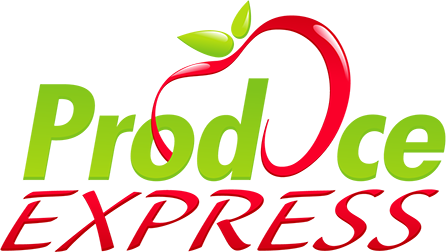 Delivery Partner
Produce Express, located in Woodstock Ontario, services all SFD schools in the OSNP Southwest Region. Produce Express is dedicated to providing fresh, high quality, and local produce when possible to Student Nutrition Programs! Check out their school page here

Keep an eye out for the Produce Express truck coming your way!
2023.24 Schedule
Phase 1: October, November, December

Deliveries begin the week of Oct 2! Check your school's delivery day here

Phase 2: January, February, March
Phase 3: April, May, June
Requirements to Participate
To participate in the SFD program, schools must:
Forego their OSNP grant deposit, receiving fresh produce in its place
Buy-in to SFD as OSNP grant funds cover the cost of approximately 1.5 produce items per week, leaving school buy-in to cover the remaining balance. School buy-in is new to the 2023.24 school year due to increased costs and absence of emergency funds seen in the past 3 school years.
In the 2022.23 school year, fresh produce items were procured at an average of $0.41 per unit. Per unit costs change based on the season, variety of items offered, and, of course, inflation.
|———–Cost of 2 fresh produce items per week. Approximately $0.82 per week ————|
|———– Covered by OSNP grant allocation ————|
Approximately $0.39 – $0.65 per student per week depending on number of days program is served
|————————|
Required school buy-in

---
---
School Buy-In Instructions
At the beginning of each phase, our delivery partner, Produce Express, will invoice SFD schools. Your CDC will let you know your buy-in amount before hand and can answer any questions! Buy-in amounts may change from phase to phase with the changing per unit cost of fresh produce.
---
SFD Participation 2023.24 School Year
---
Community
# of SFD Sites
# of Sites Identified as
high need by the Ministry
Average Daily Participation
Chatham-Kent
18
5
3693
Elgin
14
7
4396
Grey-Bruce
24
13
7298
Huron-Perth
38
13
6490
London-Middlesex
52
38
12338
Oxford
19
5
7606
Sarnia-Lambton
23
9
4757
Windsor-Essex
57
45
15901
Totals
246
135
62479
Each day, 62, 479 students are being reached with the direct delivery of fresh fruits and vegetables!