1,606,841+
Healthy meals/snacks projected
for the 2023.24 school year
.
Community Partnership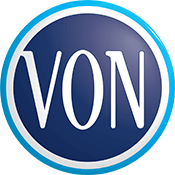 Donate
To ensure your donation stays within our community, donations to OSNP Lambton can be made through VON Sarnia-Lambton.

If you would like to donate, please make cheque payable to VON Sarnia-Lambton, with OSNP Lambton specified on the memo line.
1705 London Line
Sarnia, ON N7W 1B2
Special Project Highlight
Noelle's Gift
OSNP wants to thank and highlight the incredible support of Noelle's Gift over the past 10 years. Noelle's Gift was established in January 2013, in honour of a beautiful, dedicated caring volunteer and school teacher named Noelle Paquette. She recognized that there are many marginalized students who are victims of circumstances beyond their control and require assistance. Noelle was always aware of others in need and she believed every child deserves an equal opportunity to becoming a "Smash Hit" as she would often say to her students.

Want to Volunteer?
Email Leslie with your interest (shopping, preparing, serving, record keeping,
special events, etc.), days/times available, and postal code

Thank You to our Local Donors & Partners

Errol-Egremont Chapter
& Malcom Cameron Chapter
Western Electrical Distribution Association
Mellon Electrical
---