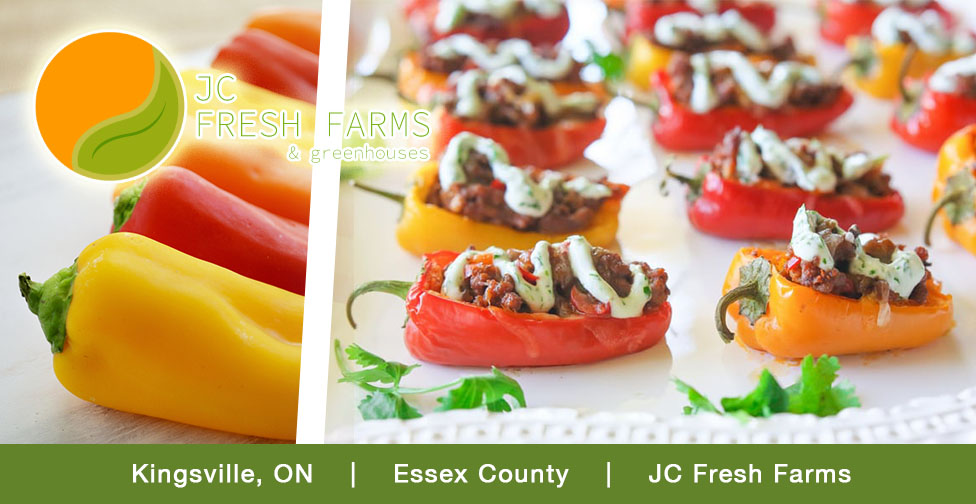 JC Fresh Farms is a 33 acre greenhouse operation located in Kingsville, Ontario. JC Fresh Farms is a family run operation that has been growing fresh, local food since 2004. What JC Fresh Farms grows may change from year to year, but their two favorite things to grow are tomatoes and peppers.
This year, JC Fresh Farms is excited to grow mini peppers and to have them featured as part of Tasty Ontario Tuesdays program.  Not only have mini peppers become a favorite snack among JC Fresh employees, but they become a favorite to anyone they share them with.  They require no fuss or mess, and are a great raw snack, packed with vitamin C.
Fun Facts:
Mini Sweet peppers are available in a trio of red, yellow and orange colours.
These small, thumb size peppers measure about three inches tall and have a crisp texture.
They are sweet and have very few seeds, so they produce very little waste.
Mini Sweet peppers are thinner-skinned than larger peppers and their texture withstands grilling and cooking.
To learn more about JC Fresh Farms click here.