WHO CAN PARTICIPATE IN THE PROGRAM?
The Ontario Student Nutrition Program is a universal program open to all students. Children may come to school hungry for a number of reasons including: lengthy bus commutes, early morning sports practices, not being hungry when they wake up, lack of food in the home, and/or busy family routines in the morning. School nutrition programs offer a wonderful opportunity for all children to have access to fresh fruits and vegetables they need to fuel their young minds and to develop life-long healthy eating patterns.
HOW ARE OSNP PROGRAMS FUNDED?
The Ministry of Children and Youth Services is the main funder of student nutrition programs in Ontario. In addition, Breakfast Club of Canada, Breakfast for Learning, the Grocery Foundation through the Toonies for Tummies Campaign and the Voucher Program direct donations are regional supplementary funders who support OSNP student nutrition programs. Locally, schools rely on support from parents and caregivers, municipalities, corporate sponsors, farmers, local charities, community organizations and many others. For more information, click here.
SHOULD I SEND MONEY TO SCHOOL WITH MY CHILD?
It is our mission to ensure that all children have access to nutritious food regardless of their ability to pay. Parents who are able are asked to make a minimal financial contribution to ensure the sustainability of their child's program.

WHAT TYPES OF FOODS ARE PROVIDED TO STUDENTS?
A vegetables or fruit is served with every OSNP meal/snack in addition to a grain, dairy or protein product depending on the meal type. Click here to learn more about OSNP's program models.
HOW TO I ENSURE MY CHILD IS RECEIVING ADEQUATE NUTRITION FOR OPTIMAL DEVELOPMENT?
Fostering nutritious eating and healthy lifestyle habits is important for the whole family! For more healthy eating advice, you can talk to a Registered Dietitian for free by contacting EatRight Ontario at 1-877-510-5102. Check out these websites for more information: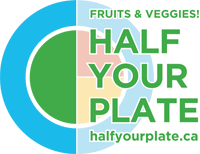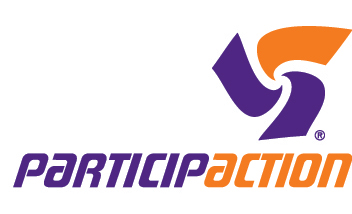 CAN A NUTRITIOUS BREAKFAST REALLY AFFECT MY CHILD'S ABILITY TO LEARN?
Yes! Food provides the energy children need to grow, learn, think, talk, run, jump and play. It is the driving fuel necessary for building a strong and healthy body. Every single breakfast, lunch, dinner and snack a child consumes is another opportunity to provide the essential building blocks for their body and brain to develop properly.
Without proper nutrition, concentrating in class becomes difficult. Being well nourished with vegetables, fruits, whole grains and protein also affects our mental health and ability to cope with day to day challenges. Many of us know that we feel more alert and energized when we make healthy food choices, and feel tired or sluggish when we eat heavily processed or high sugar foods. A healthy snack or breakfast program at school will ensure your child is well nourished and ready to learn!
HOW CAN I GET INVOLVED?
Volunteering with the Ontario Student Nutrition Program can provide you with opportunities to build meaningful relationships in your community, develop new skills and experience, and be a positive role model for children and youth. Helping to prepare healthy snacks at your local school is a great way to give back to your community, while you strengthen kids' bodies and minds. Click here to learn more.
HOW DO I START A PROGRAM IN MY SCHOOL?
Contact your local OSNP Program Coordinator to learn more about how to start a student nutrition program!