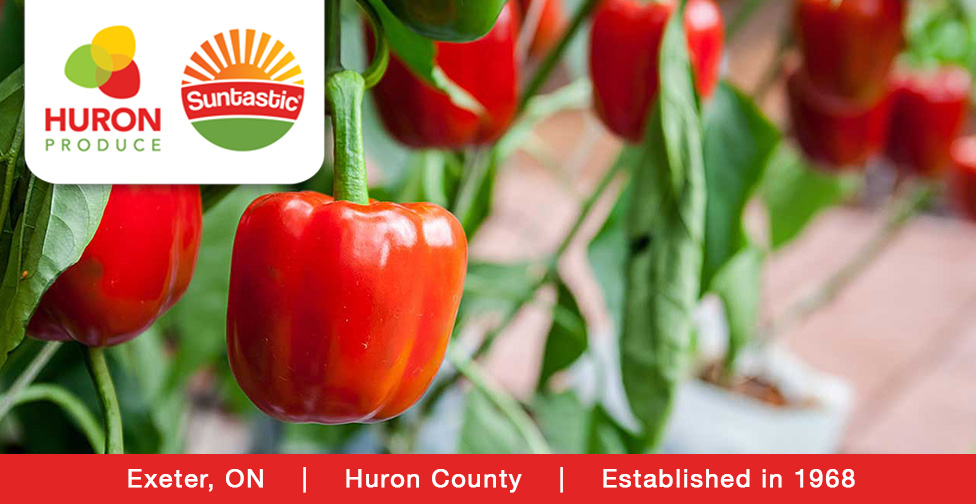 Suntastic at Huron Produce is a family-owned company in Exeter, Ontario, Canada. Eric Kints was the youngest of four children and immigrated to Canada from Belgium in 1957 with little money, but with the seed of an idea that took nearly 10 years to sprout. After various jobs as a sign painter and farmhand, he and his partners took a risk and began growing rutabagas, corn, and white beans on their 125 acres of farmland known as Huron Produce. They started small but always dreamed big – growing their farm to 450 acres and expanding production of more vegetable varieties across Canada and the USA within a few years.
Eric's son, Jeff Kints, joined Huron Produce in July 1990. He was a key part of Huron Produce's growth and expanding into the greenhouse category. Burkhard, an agricultural engineer from Germany joined the Kints family in 1996, expanding operations significantly and eventually becoming a co-owner with Jeff of Suntastic Greenhouses. This was a pivotal moment for the business, and rapid growth followed- from more advanced greenhouses to a state of the art warehouse and biomass system, the company experienced surges in growth from the early 2000s that have made Huron Produce and Suntastic the industry leaders they are today.
Their peppers are picked and processed with the stem still attached which allows the peppers to continue to absorb moisture and ripen for several days.  Available year round, their peppers are incredibly juicy peppers are vibrant in colour.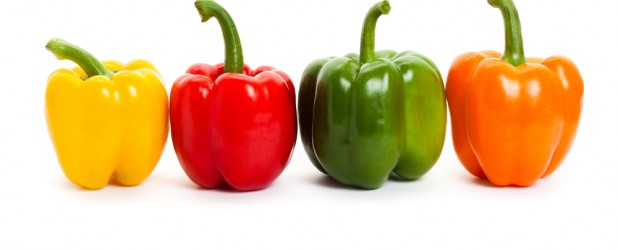 Peppers originated in Central and South America and have been a popular additive in foods in many cultures across the world. Early Ontario plantings of greenhouse peppers occurred in the mid to late 1980's in the Niagara area, and have become more popular over the past five years in the Leamington area. At present, there are approximately 90 acres devoted to pepper production in Ontario (about 60 acres in the Leamington area). Plans for expansion are underway as more growers find the economic benefit of producing peppers and the marketplace is further developed.
Your peppers were grown on vines in greenhouses. For a safe growing environment, computers control temperature, watering and nutrients. The peppers are allowed to mature to full colour before harvesting. All peppers start off as green; then they change to the appropriate colour (orange, red or yellow) based on the variety of pepper. Peppers are allowed to mature to full colour before they are harvested.
Bell Pepper Facts:
Peppers are an excellent source of Vitamin C with over 250% more Vitamin C than citrus fruits by weight. In addition to Vitamin C, peppers are a good source of Vitamin A, Vitamin B6, Dietary Fibre, Folate, Magnesium and Potassium.
Available in Ontario from July to October.